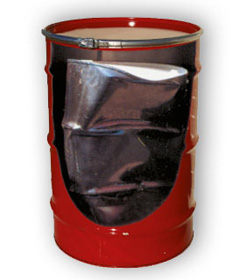 The solution for the quick salvage and transport of damaged 200 l. drums:
leakage, rust, accident, transport of a drum without UN – approval, etc.

Thanks to the spacious inside diameter, the PASCO salvage drum can store a highly deformed 200 l. drum. The salvage drum has a 'T' approval which means that it is qualified to store damaged or leaking steel or plastic drums of liquid or solid contents.